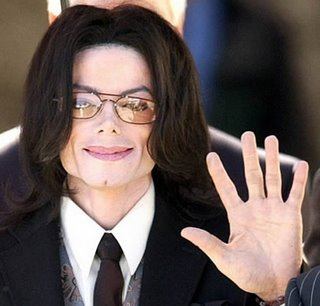 As u guys know, Micheal Jackson passed away adi ;(
and everyone mourned for him, saying itz a great loss of him leaving the entertaiment industry.
and i am wondering
Why those people did not tell him about that while he was still alive?
When he was still alive, alot of ppl will only focus on his negative news, gossip n gossip, criticise n criticise about him like nobody business.
Now, he's gone. he reached his destination.
People only start to say '' they miz him'', ''they like him'', ''it's a waste'', ''they enjoy his music'' and so on...
Come on. If u reli think so, y don't tell him or show him ur care while he was still alive?
IF everyone say it out loud when he was still alive, give him positive encouragement while he was bearing all the stress from all over the world... perhaps, the ending might be different.
vain pot.
tell a person ur true feelings b4 it's too late...