Since JS went to Spore...
i have been thinking alot these 2 days. And i realise, my recent life revolves around my close frens alot.
Everywhere i go and everything i do will remind me of my dear friends.
KFC will remind me of how much JY hates it and how he fall asleep after seeing its ad in cinema.
Aman Puri Ramlee Burger will remind me of how me n js n wq da bao it den went to wq's casa after it...
then we ate it while chatting 2geda throughout the whole nite.
Cinema will remind me of how were we watching movies 2geda :) It has been a long time since all of us watched movie together though :(
To be frank, i miss that kind of feeling lar.
There are too many memories are recalled back on my mind now.
They are so nostalgic and sweet to me right now...
Our gang is splitting as all of us started to head to our life goals.
But,  by fate, i believe we will have reunion again someday.
At time being, lets work hard 2geda to achieve what we want :)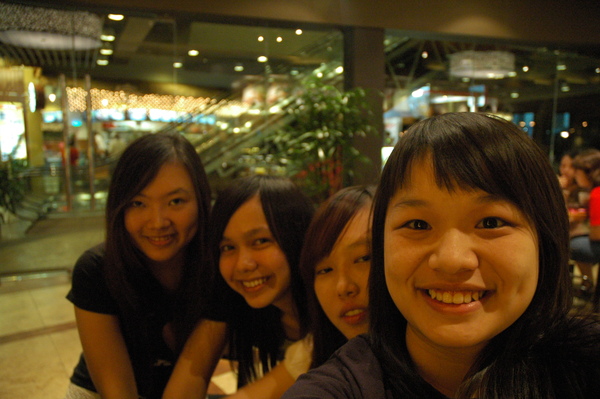 vix, hc, sheena, me
We have been enduring alot of hardships 2geda...and now,i hope we still can do same 2geda in the future !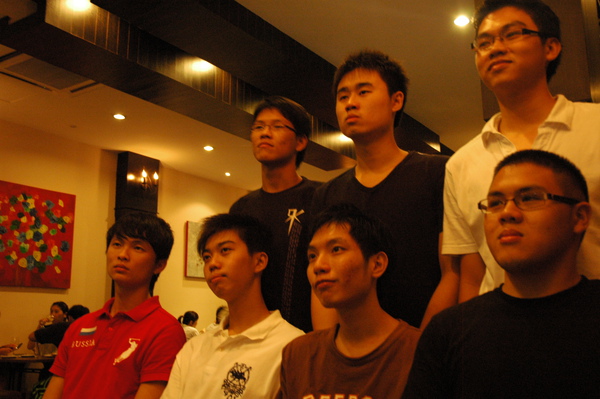 Guys. Err...aka future engineers and accountants ! :)
OKay. My frens in my gang mostly are guys. Thanks to them , i know to play L4D =P
and bobo is my sifu of L4D ><
Because of them,
I have my interesting life =]
I am so grateful and thankful for having them as my friends.
Without them, i m not who I am right now *winks*