Yo ! How are u guys doing? :)
Anyway, Selamat Hari Raya ~~ Wheee~~
Holidaysssss are here !! though oni 2 days nia...damn potong steam =/
How ya guys spend these 2 days of holiday?
Me leh. Went to Genting with my whole extended family. Heh.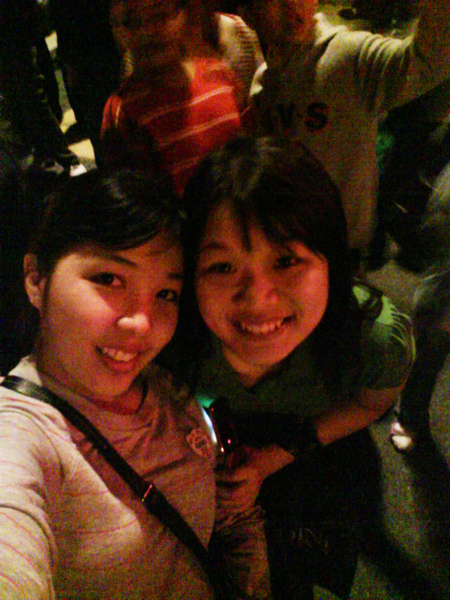 This is my cousin, Zee, and Yan.
Poor us. For goodness's sake, we are both underage and thus...
we were left behind by our papa and mama and cousins n their bf and their gf who went to Casino..
End up. We 2 lepak-ed in Genting. Shopped Around. But good also lar. I bought new shirt again. heh.
p/s: I saw a shirt with a print writing :: I'm surrounded by Idiots. ! Gosh. I love this alottt and would love to buy it !! But, provided i got money again la =X
Also, we managed to squeeze ourselves out to First World and enjoyed a 1o-minute long Bunga Api!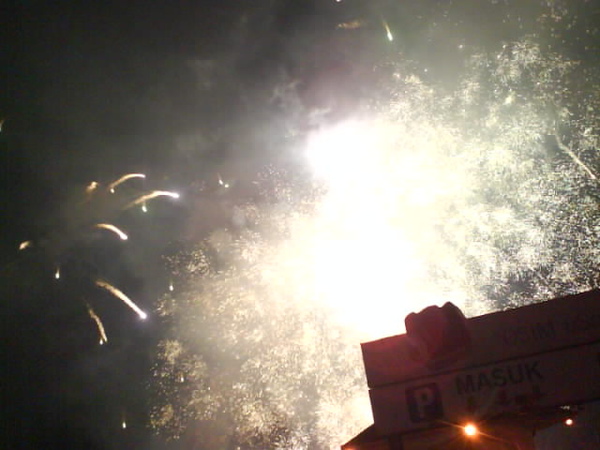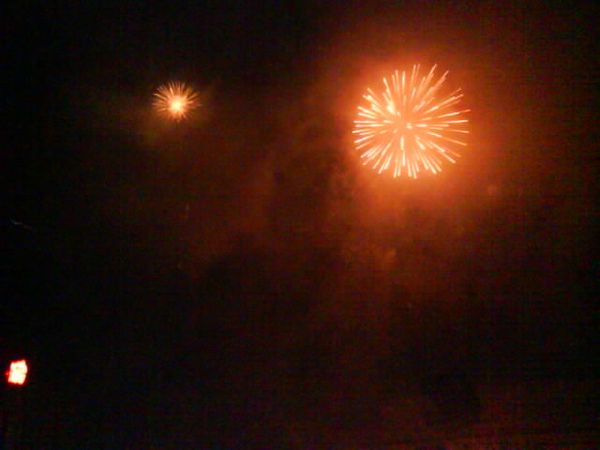 Sigh. I dunno why I DIDN'T BRING MY CAMMIE ALONG !
=(
Only managed to take such a lousy picture of Bunga Api... These bunga api reli darn nice oneeee..
I like the one will pop out with Flying Bird shape one especially.
But, too bad, my fon with oni 2.0 mega pixels and damn slow shutter speed is not able to capture such a short, yet memerizing moment :(
Sad Case larh.
Tapi, tak apa larh...i have them all in my brain :D Come and Disect my brain if u wanna to see the bunga api !
Also, i tak berapa suka Genting liao...Damn. It's full of Seafoooood =S
Love your family more coz they are who God provides and preserve for ya :)
You're unable to go anywhere without them.
Never ever.